Demo Days by the Campfire Co-op was a life changing event that brought together leaders in the outdoor community to learn, grown and collaborate.
Do you ever just feel like you finally landed in the right place at the right time with the right people? 
We
do,
and it is amazing to be surrounded by such kind and intelligent people.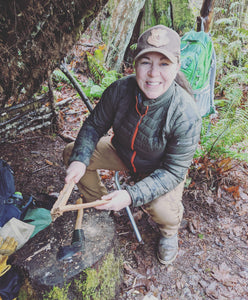 I had such a great time chatting with Craig from 
Nature Reliance School
. He is such a wonderfully curious individual who is continually learning growing and pushing himself to be a better person .