10+ Wedding Gifts for Outdoorsy Couples
Finding the perfect wedding gift can be a challenge, especially when the couple has a specific interest, like outdoor activities. For those adventure-loving couples in your life, we've curated a list of over 10 unique and thoughtful wedding gifts for outdoorsy couples that will help fuel their love for the great outdoors. 
From practical camping gear to personalized keepsakes, these presents are not only functional, but also hold a special charm for those who love to explore nature.
Disclosure
At PNWBUSHCRAFT, we prioritize bringing you the best recommendations for your outdoor adventures. 
While many of our suggestions are largely influenced by the numerous positive reviews these products have garnered on Amazon, it's important to mention that we haven't had the opportunity to personally test all of them. Nevertheless, we believe the collective voice of the Amazon community serves as a reliable guide for your outdoor needs.
Also, this post contains affiliate links, which means we make a small commission when a purchase is made after clicking through a link. This comes at no additional cost to you. Thanks for your support!
Handcrafted Gear for the Adventurous Couple
When it comes to finding the ideal wedding gift for a couple who loves the great outdoors, PNWBUSHCRAFT has just what you need. Our collection of stylish and practical products offers the perfect solution. 
Whether it's for everyday use or special occasions, these outdoor gifts provide both functionality and style. Adventure-loving couples who enjoy camping trips or simply spending time in nature will appreciate these thoughtful gifts.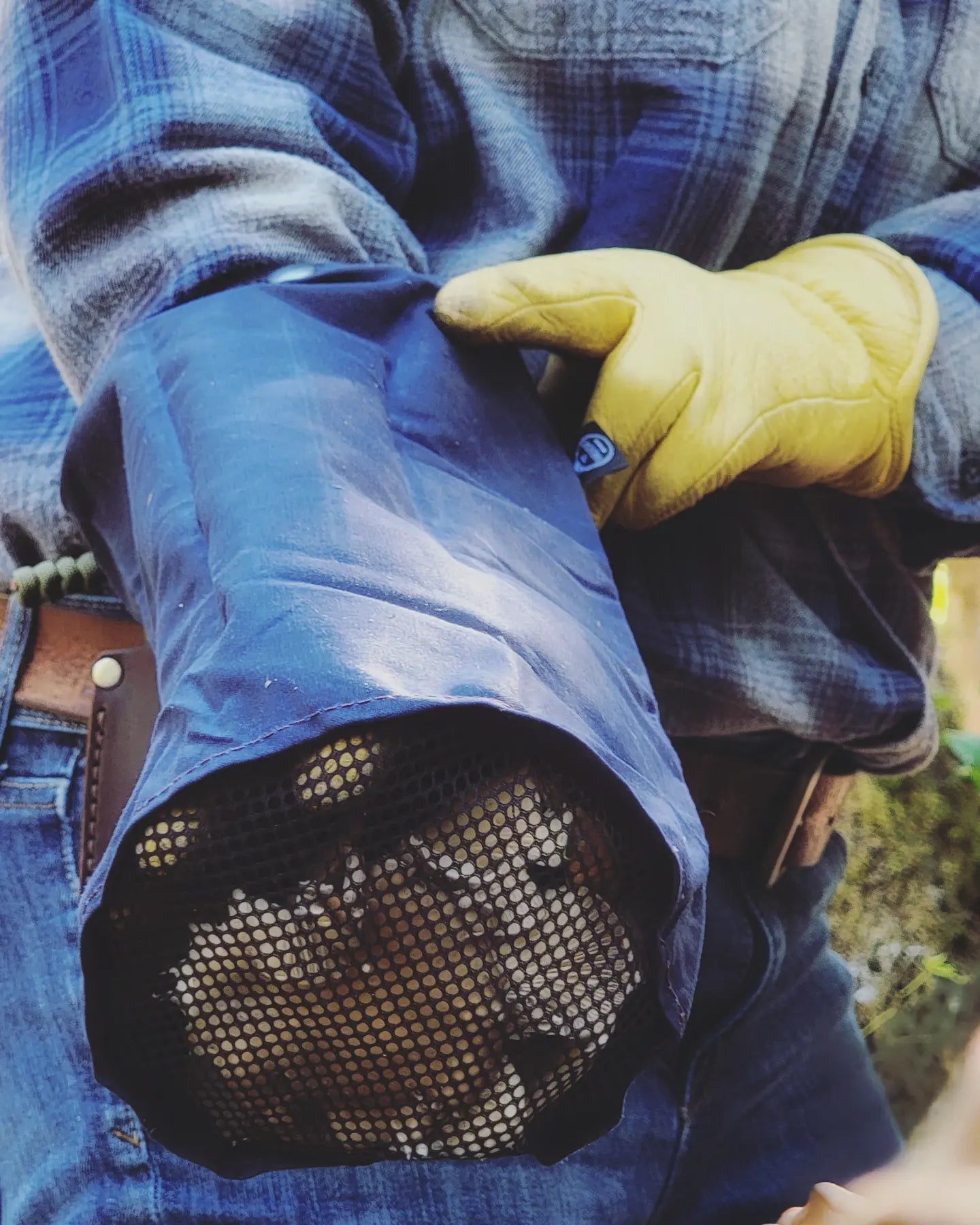 1. Mushroom Foraging Pouch
The Mushroom Foraging Pouch Hip Bag from PNWBUSHCRAFT is an excellent wedding gift for outdoorsy couples who love to forage, providing a practical and stylish solution for safely storing their finds. This handcrafted bag is not only durable and functional, but it also offers a unique and adventurous way for couples to bond over shared interests in nature and exploration. 
Plus, this pouch features a mesh bottom so that harvested mushroom spores can keep spreading while the couple carries their haul, promoting the growth of new mushrooms and contributing to the sustainability of their beloved foraging spots. Perfect for couples who love to try new things outdoors, this foraging pouch is a gift that encourages adventure, fosters connection, and celebrates the joy of discovery in the great outdoors.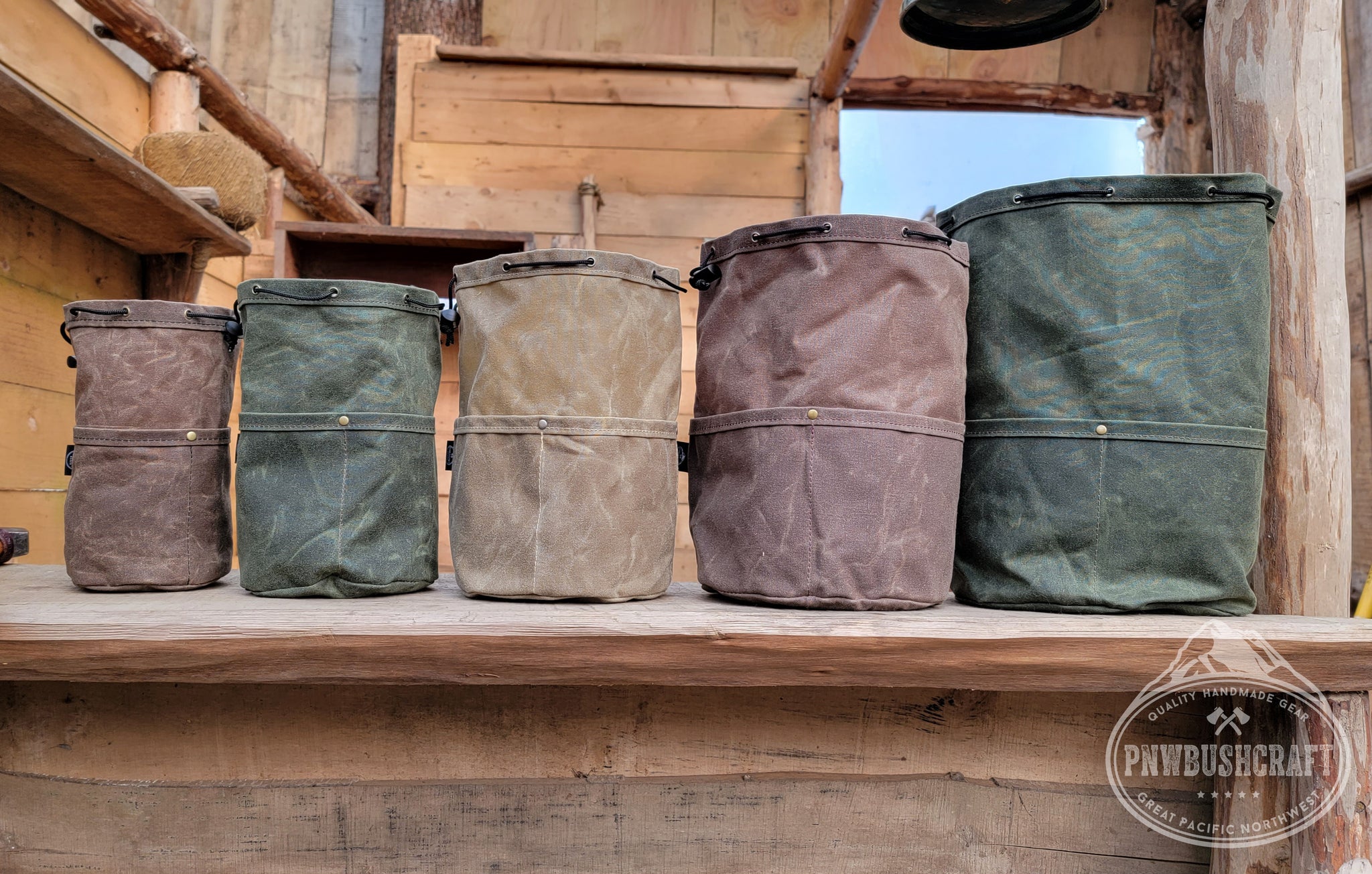 2. Cedar Bucket Bag with Outside Pockets
This Cedar Bucket Bag from PNWBUSHCRAFT isn't just a bag, it's the ultimate adventure buddy for any outdoorsy couple tying the knot. It's got heaps of space for all of their exploring gear and each of the 5 available sizes comes with handy outside pockets, too. Handcrafted from high-quality waxed canvas, it's as tough as it is stylish, making it the perfect gift for those lovebirds who are always ready to embark on their next outdoor escapade.
Related: Camping Gear Essentials for Successful Outdoor Trips
Cooking and Meal Prep Essentials for Newlywed Couples
Even for the most outdoorsy couples, having the right tools for cooking and meal prep can make their adventures more enjoyable. Consider gifting them with a portable camping stove or a durable set of camping cookware that they can use to prepare meals together under the stars.
3. Jetboil Flash Cooking System
A reliable cooking system like the Jet Boil Flash Cooking System is one piece of essential camping gear that should be on every adventurous couple's wedding registry. Compact in design yet robust in performance, this tool ensures quick heating regardless of weather conditions. 
4. Two-Person Camping Tableware Set
Equip the newlyweds for their outdoor culinary adventures with this Two-Person Camping Tableware Set from Amazon. This set comes with all the essentials—plates, bowls, cups, and utensils—all designed for durability and lightweight portability. The compact design makes packing and storage a breeze, and it even comes with a mesh carry bag for easy transportation. This thoughtful gift will ensure their outdoor dining experiences are as enjoyable and hassle-free as possible.
5. Food Sack Bags
The Lightweight Waxed Canvas Food Sack Bag Set from PNWBUSHCRAFT is a fantastic wedding gift choice for outdoorsy couples. This set includes two sizes to meet food storage needs, whether it's packing lunch for work or storing snacks for long hikes. Crafted from durable waxed canvas, these bags are designed to keep food fresh while also being easy to clean. Plus, the lightweight material and compact design make them easy to carry around. With their timeless style and practical function, these food sack bags are the best choice for outdoor use.
6. Utensil Bag
Of course, convenience is a must for every outdoorsy couple! Another great addition to your gift guide is this Silverware Utensil Spork Bag that's designed to safeguard outdoor utensils up to 7.5" long. Handcrafted in the Pacific Northwest from durable waxed canvas, it provides ample space for sporks or other silverware and keeps them organized and easily accessible. Its compact design makes it perfect for picnics, camping trips, or even everyday use.
Related: Discover the Ultimate Tool Roll Bag for Outdoor Enthusiasts
Fun Outdoor Games Perfect for Wedding Gifts
Outdoor games are a fantastic wedding gift idea for adventurous couples who love to bring the fun wherever they go. Imagine them unwrapping your present and finding an exciting new game to play on their camping trips or backyard gatherings.
7. Basecamp Cards 
A set of Basecamp Cards: Second Edition Conversation Starters is an incredible wedding gift for outdoorsy couples who enjoy engaging and fun-filled conversations. This deck of cards, with 54 icebreaking questions offers a unique blend of thought-provoking to goofy queries that can spark interesting conversations whether they're camping, relaxing at home, or even hosting a gathering. 
The game is simple and family-friendly, making it easy for anyone to join in. Plus, what makes this gift even more special is its commitment to the environment. For every deck sold, a tree is planted in honor of the buyer. With great customer reviews and star ratings, this is a great gift that's not only fun, but also contributes positively to our planet.
Clothing Gifts Perfect For Outdoor Enthusiasts
When it comes to buying wedding gifts for outdoorsy couples, the right clothing can make all the difference. For the adventurous duo, practical clothing items that are also fashionable are almost always a great idea for a wedding gift.
8. The North Face Rain Jackets
A great place to start with outdoor clothing gifts is with rain jackets. They offer excellent protection against unpredictable weather while maintaining a sleek design—perfect for those who love exploring the great outdoors in both comfort and style. One highly-rated option is The North Face, which offers options made specifically for men and women. 
9. Death Bunny Snapback
Gifting two Leather Death Bunny Snapbacks from PNWBUSHCRAFT is a wonderful idea for a couple who share a love for adventure and the outdoors. Not only will these stylish and functional hats protect them from the elements during their outdoor escapades, but they also allow the couple to sport matching gear, signifying their unity and shared interests. 
By choosing these unique snapbacks, the couple can stand out from the crowd while also expressing their common love for nature. Plus, the shared experience of wearing these matching hats can add an extra layer of fun and connection in their married couple adventures.
10. Teva Moccasin Shoes
Moving from top to toe, let's talk footwear. The Men's and Women's Moccasins made by Teva are another fantastic gift idea for outdoor enthusiast couples. Designed with comfort as their priority without compromising on aesthetics, these shoes are ideal whether you're going on causal hikes or lounging around campsites after an adventurous day out there in nature. 
Related: Top 10 Best Outdoor Podcasts for Your Next Adventure
Conclusion
We hope this gift guide has inspired you to find special and unique gifts for the outdoorsy couples in your life. Whether they're setting off into nature for their honeymoon or just looking for a way to make camping together more enjoyable, these gifts are sure to show the adventurous couple in your life that you care and recognize their shared passion for the great outdoors. 
With any of these items, you can help them embark on their marital journey with the right gear and the best experiences. 
Remember, when it comes to choosing wedding gifts for outdoorsy couples, it's all about celebrating what they love most—nature and adventure. 
Ready to find the ultimate gift for your favorite couple? 
Click here to explore our range of quality bushcraft gear at PNWBUSHCRAFT. 
Handcrafted in the Pacific Northwest with materials sourced from reputable U.S. companies, our products are designed with love for those who live life outside.
Explore our collection today and find a gift that celebrates the couple's love for each other and the great outdoors.
Your thoughtful gift might just be the one that makes their next outdoor adventure a memory they'll cherish forever.
Related: