Top 10 Best Outdoor Podcasts for Your Next Adventure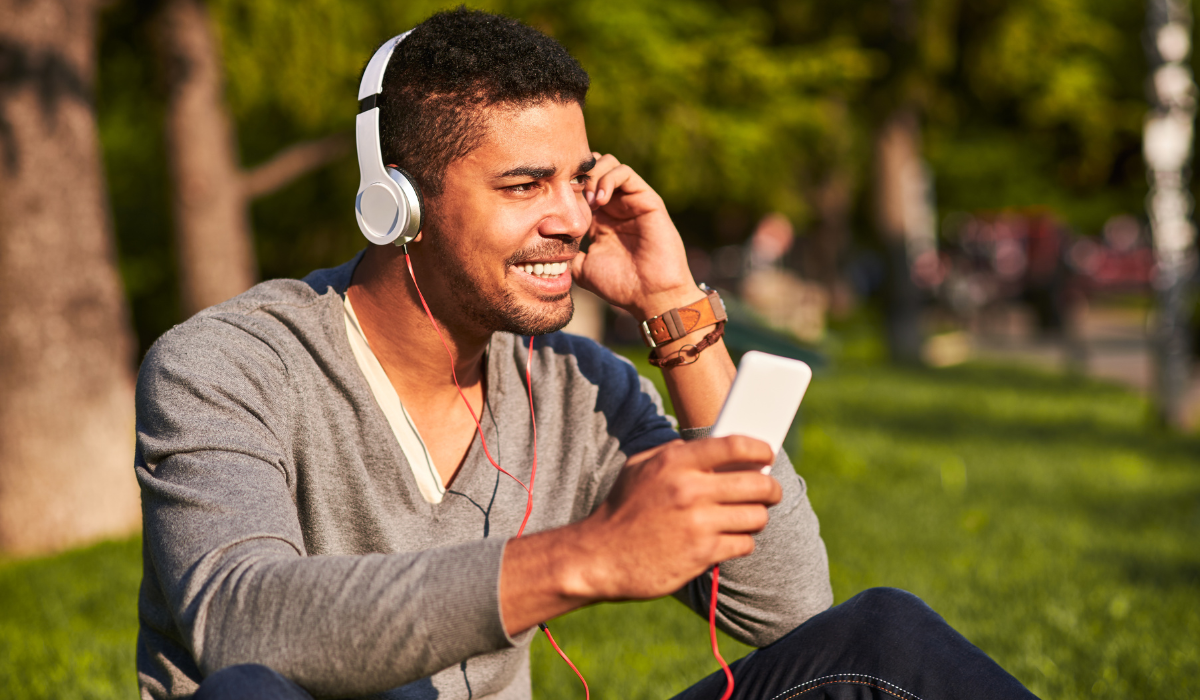 Are you ready to take your outdoor adventures to the next level? We've searched the internet far and wide to bring you a list of some of the best outdoor podcasts out there right now. 
Whether you're an experienced trailblazer or a budding adventurer, this collection will help ignite your sense of wanderlust and provide you with expert insights and inspiration for your next great escapade.
From gripping stories of fearless explorers to practical tips and tricks for mastering the wild, these outdoor podcasts will inspire you when it comes to all things adventure. 
So grab your gear, put on your headphones, and get ready to dive into a world of excitement, knowledge, and awe-inspiring tales from the great outdoors. 
The Power of Outdoor Podcasts
Get ready to immerse yourself in the captivating world of outdoor podcasts. A treasure trove for those who revel in outdoor adventures, these digital audio series offer a wealth of knowledge.
From discussing hiking trails to sharing survival stories, they cover an expansive range that caters to every outdoor enthusiast's interests.
For those who appreciate the tranquility and loveliness of nature, these podcasts have something for everyone. They inspire adventure and encourage listeners to explore the great outdoors.
Stay tuned as we explore some top-notch outdoor adventure podcasts that can enhance your experience with nature.
Related: Essential Guide to Choosing Your Backpacking Fishing Gear
Outdoor Adventure Podcasts to Follow
If you're an outdoor enthusiast, there's a wealth of adventure podcasts waiting for your discovery. Here's some of the best adventure podcasts you don't want to miss out on. 
1.
Outside Podcast:
Storytelling at Its Best
The Outside Podcast, with its captivating accounts of survival and discussions with experts in the outdoor industry, is an essential part of outdoor life. Listen to top figures in adventure and sports share their stories and inspire your next adventure with this weekly podcast. 
2.
The Dirtbag Diaries
: A Humorous Take on the Great Outdoors
For those who enjoy humorous adventure tales alongside their hiking boots or fishing rods, look no further than Fitz Cahall's The Dirtbag Diaries. This popular show brings laughter and light-heartedness into the often intense world of outdoor adventures.
3.
The MeatEater
Podcast: Everything About the Natural World
The MeatEater podcast with host Steven Rinella offers a deep dive into hunting, wild food, and fishing, among others. It's a great podcast to listen to for a deeper dive into the outdoor world.
Celebrating Diversity in Outdoor Adventures
Outdoor podcasts are more than just tales of adventure and survival.
They're platforms for diverse voices, amplifying stories from all walks of life.
4.
Outside Voices
: Amplifying Diverse Stories
Outside Voices podcast, for instance, is challenging the stereotype of what it means to be "outdoorsy". The podcast features big topics with personal narratives from Black, Indigenous, and People of Color (BIPOC), people with disabilities, and LGBTQIA+ folks who love outdoor recreation.
5.
Nomads at the Intersections
: Redefining Outdoorsy
A similar initiative is taken by Nomads at the Intersections. This platform provides a weekly show where underrepresented communities can share their unique experiences in nature and help show how diversity enriches our understanding and appreciation of the great outdoors.
Related: 10+ Camping Gear Gift Ideas for Outdoor Enthusiasts
Gear Up with PNWBUSHCRAFT
Further embrace the spirit of outdoor adventure with PNWBUSHCRAFT. Our Pacific Northwest-based company specializes in handcrafted gear that's perfect for any outdoor enthusiast. 
Our products are meticulously crafted for hunting, camping, fishing, and backpacking life to ensure reliability during your adventures. We're committed to producing rugged and durable products that will withstand the test of time, allowing you to enjoy your outdoor adventures with complete peace of mind. 
Click here to check out our collection and get ready to explore the wild with dependable gear.
More Podcasts to Follow and Listen To
6.
The First 40 Miles
: Getting Started with Hiking
If you're new to the world of hiking and outdoor adventures, The First 40 Miles podcast is a treasure trove of valuable information. This engaging show provides tips and information for beginners, effectively filling your hiking void.
The hosts discuss a wide range of topics from essential gear to trail etiquette. You'll find yourself inspired by stories about overcoming challenges on the Appalachian Trail or embarking on a speed record-setting adventure in the Rocky Mountains.
7.
She Explores:
Creative Outdoor Women
For those seeking inspiration from trailblazing women, you'll love the She Explores podcast. This platform showcases personal stories of women and practical advice from everyday female explorers thriving in the outdoor community.
Their episodes dive into a wide range of topics, including solo hiking voids and exploring in extreme environments to conservation efforts in the American West. 
8.
Backpacker Radio:
The First Word on Backpacking
If you want to know everything about hiking in the U.S., from the Pacific Crest Trail to the Appalachian Trail, the Backpacker Radio podcast has got you covered! Every other week, the hosts of this podcast, Zach "Badger" Davis and Juliana "Chaunce" Chauncey offer their opinions on the big questions related to backpacking lifestyle and recent trail developments. Simply put, it's the best backpacking podcast you'll ever encounter.
9.
Tough Girl
Podcast: A Great Listen for Your Next Journey
The main goal of the Tough Girl Podcast is to motivate and inspire, and it's dedicated to showcasing incredible female role models in the world of adventure and physical challenges.
Sarah Williams does interviews with strong, inspirational women from over the globe who have confronted and triumphed through trying circumstances. They share their experiences, knowledge, and wisdom with you in order to help you overcome your own difficulties.
10.
The Trail Show
Podcast: Your Go-To Trail Podcast
The Trail Show is a monthly compilation of anything and everything trail-related. Despite having a global audience, they continue to concentrate on the United States' long distance hiking trails and hiking culture. This podcast is a great way to learn more about trekking the trails, whether you're a beginner or an experienced hiker.
Embrace Your Outdoor Spirit Through Podcasts
As you can see, podcasts are a powerful tool for any outdoor enthusiast. They can provide a wealth of knowledge from real people, from discussing hiking tips on the Outside Podcast, to sharing intimate stories from creative women like on She Explores.
Their wide range of topics cover everything from the basics like gear and trail etiquette, to more complex stories about conservation biology and extreme environments.
You can listen in as everyday explorers share their adventures or even tune into face-to-face conversations with industry experts with the podcasts on this list.
Related: Discover the Ultimate Tool Roll Bag for Outdoor Enthusiasts
Conclusion
All these best outdoor podcasts have one thing in common: they celebrate our shared love for mother nature's wonders. And what better way to fully enjoy these natural spectacles than being equipped with reliable gear?
PNWBUSHCRAFT, a family-owned business that handcrafts quality bushcraft gear sourced from reputable U.S. companies is here to enhance your next adventure. With their commitment to durability and attention to detail, you can trust PNWBUSHCRAFT to provide the tools you need for a successful and memorable outdoor experience. 
Click here to gear up with PNWBUSHCRAFT and let the spirit of adventure guide you on your next journey into the wilderness.
Related: