Camping Gear Essentials for Successful Outdoor Trips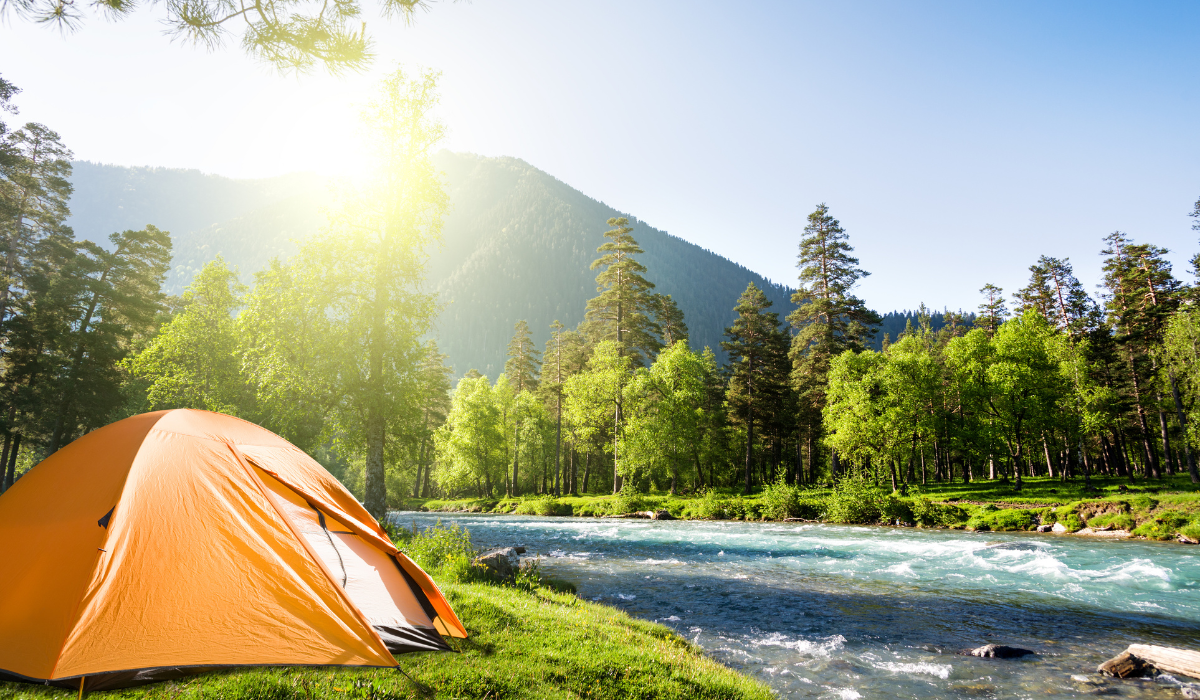 Embarking on a camping trip requires careful planning and selection of the right camping gear essentials. From shelter systems to lighting solutions, every piece of equipment plays a pivotal role in ensuring an enjoyable outdoor experience.
In this comprehensive guide, we'll explore various aspects that will enhance your camping adventure. We'll start by discussing essential shelter and sleep systems such as tents, sleeping bags, and pillows. Additionally, we'll weigh the pros and cons of air mattresses versus sleeping pads and look at the advantages of bag liners.
We'll then move on to illuminate the topic of lighting solutions for camping, including the importance of packing extra batteries and a comparison of matches versus lighters for ease of use.
The choice of clothing is another critical aspect that we'll explore, discussing how to layer clothes according to weather conditions and the benefits of screen netting when outdoors. Food supplies are equally vital, so we'll touch on the convenience of freeze-dried meals and review the AeroPress - your ultimate solution for brewing coffee in the wild.
This blog post will also provide a checklist of personal hygiene products necessary for any camping journey and cover essential repair gear along with recreational items that can enhance your enjoyment in the great outdoors. 
And of course, we'll highlight some of our favorite handcrafted PNWBUSHCRAFT gear that combines durability and style, offering you reliable equipment that also reflects the true spirit of outdoor adventures.
We've got one goal with this deep dive: to give you all the know-how about must-have camping gear so you're all set for your next wild adventure!
Disclosure
At PNWBUSHCRAFT, we prioritize bringing you the best recommendations for your outdoor adventures. 
While our suggestions are largely influenced by the numerous positive reviews these products have garnered on Amazon, it's important to mention that we haven't had the opportunity to personally test all of them. Nevertheless, we believe the collective voice of the Amazon community serves as a reliable guide for your camping needs.
Also, this post contains affiliate links, which means we make a small commission when a purchase is made after clicking through a link. This comes at no additional cost to you. Thanks for your support!
Essential Shelter and Sleep Systems for Camping
When you're in the great outdoors, getting a good night's sleep is the key to enjoying your trip. The right shelter and sleep system can make all the difference, especially during cold weather. Size, durability, and ease of setup go a long way when picking a tent and sleeping bag. 
A great option for your tent is the Coleman Sundome Camping Tent. 
Naturally, your sleeping bag is near the top of our list, too. Our top recommendation is the MalloMe Sleeping Bag, perfect for both chilly and warm weather conditions.
Additionally, a comfy pillow is a must, as it's an essential key to getting a good night's rest. The AllynX Camping Pillow is a top-notch pick for that extra bit of comfort on your next camping trip.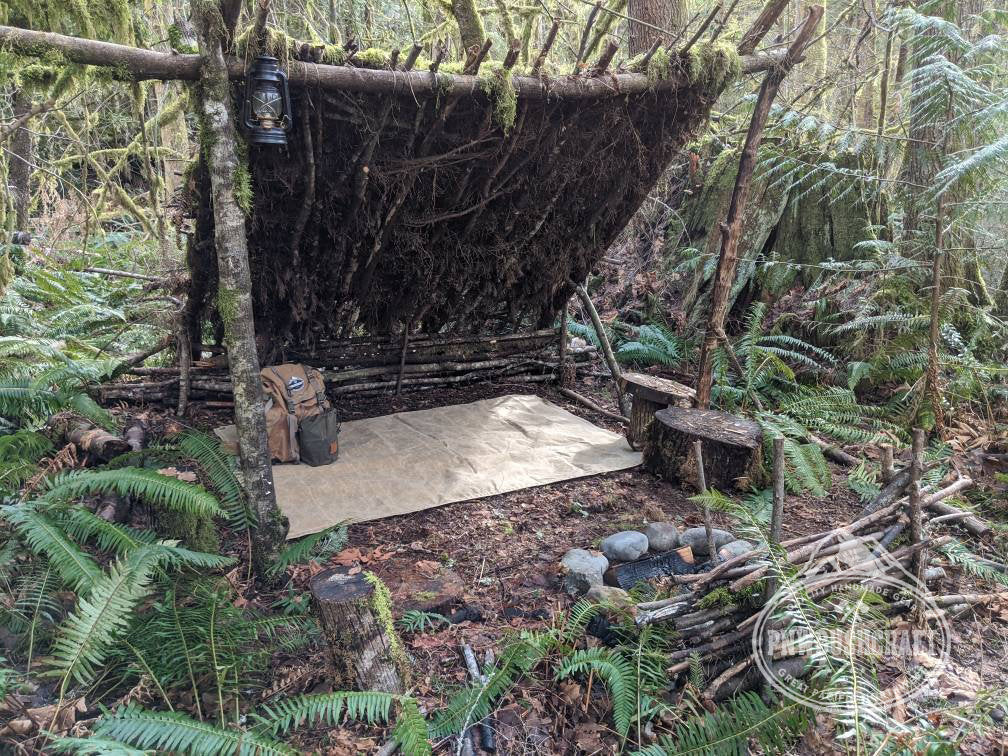 If you're aiming for a robust camping experience, the Waxed Canvas Ground Cloth from PNWBUSHCRAFT is a must-have. Sized at 6 ft 6 inches by 4 ft 5 inches, this large and sturdy ground cloth is perfect for laying under your sleeping bag to keep it warm and dry, using it as a picnic blanket, or even using it as part of an improvised shelter in a pinch. 
Its waxed canvas material is tough against dirt and water, making it easy to clean and maintain. With its superior quality and durability, it's sure to last through many outdoor adventures to come.
Lighting Solutions for Campsites
Adequate lighting is a game-changer when camping. It's not just about seeing in the dark, but also creating an inviting atmosphere at your campsite. Having lanterns and torches as well as additional power packs is a must for comfortable camping, to guarantee you're never left in the dark.
Importance of Carrying Extra Batteries
You can't predict how much light you'll need at night, so always pack spare batteries. They're lightweight and could save you from stumbling around in pitch darkness.
In addition to preventing potential accidents caused by stumbling in the dark, having extra batteries on hand can also be a lifesaver in emergencies. Whether you need to signal for help, navigate your way back to camp, or simply create a comfortable and well-lit environment, spare batteries are a small but vital part of any outdoor adventure kit.
Matches vs Lighters - Which One Should You Carry?
When it comes to fire-starting tools, the choice between matches and lighters can be a tough one. Both come with their own set of advantages and disadvantages.
Matches, for instance, are lightweight, cheap, and easy to use. They're also generally reliable in windy conditions and can be used to start a fire from a distance, keeping your hands safe from the initial flames.
Lighters, on the other hand, have a longer lifespan and can provide a sustained flame, which can be handy in damp conditions where you might need more than a quick spark to get your fire going. They're also refillable, making them a more sustainable long-term choice.
However, neither is completely foolproof. Matches can get wet and become useless, while lighters can run out of fuel or break. This is why many experienced outdoor enthusiasts recommend carrying both. 
By packing both matches and a lighter, you create a redundancy system that ensures you always have a backup fire-starting method if one fails. This small step could make a significant difference, whether you're simply trying to cook dinner at your campsite or dealing with an emergency survival situation.
Lighting Your Campsite
When it comes to lighting solutions, camping lanterns are a vital piece of outdoor equipment, providing 360-degree illumination for safety and comfort at your campsite. They offer hands-free operation and often come with added features like adjustable brightness levels and built-in Bluetooth speakers.
If you want to upgrade your lighting gear, check out the Coleman 360° Sound and Light Lantern. This innovative gadget doubles up as a Bluetooth speaker, providing entertainment alongside illumination.
Related: Discovering the Uses: What is Waxed Canvas Used For?
Functional Clothing Choices for Outdoor Adventures
In the realm of camping, choosing the right apparel can significantly enhance your experience. 
Mastering the Art of Layering
Adaptable layers are key, as they allow you to adjust to fluctuating weather conditions. A practical approach is to have a warm base layer to retain body heat, an insulating middle layer for added warmth, and a waterproof outer layer to shield you from rain or snow. 
This layering system not only provides protection against diverse weather elements but also offers the flexibility to add or remove layers as needed. 
Remember, your comfort and safety in the great outdoors largely depend on your preparation, and clothing is a critical part of that equation.
Choosing the Right Materials
Stay dry and comfortable with moisture-wicking materials like merino wool or synthetic fibers, regardless of temperature fluctuations. For additional warmth, consider exploring options like the Nomad Men's Durawool Merino Wool Base Layer Hoodie.
Protecting Your Extremities
During outdoor adventures, safeguarding your extremities – your head, hands, and feet – is vital. 
Insulated hats, particularly those covering the ears, help retain body heat, while a brim offers sun protection. Waterproof, insulated gloves shield your hands from the elements, keeping them functional. High-quality footwear, including moisture-wicking socks, is crucial for foot comfort and blister prevention.
Ultimately, proper protection of extremities enhances comfort and safety, enriching your overall outdoor experience.
Food Supplies & Beverage Preparation Gear
When planning your outdoor adventure, it's essential to pack food supplies that are lightweight, non-perishable, and easy to prepare. Equally important is investing in quality beverage preparation gear, such as portable water filters and compact camping stoves, to ensure access to clean drinking water and hot beverages even in the wilderness.
The Magic of Freeze-Dried Meals
When it comes to camping food, convenience is key. That's why freeze-dried meals can be a lifesaver. Just add hot water, and voilà—no more waiting for fire readiness and no need to carry a ton of cooking gear. Plus, there's a wide range of tastes available, from morning meals to after-dinner treats, making it easy to make a meal plan with this option. 
Now, let's talk about beverages. For coffee addicts who can't survive without their daily dose of caffeine, the AeroPress is a must-have camping companion.
AeroPress: Coffee on the Go
The AeroPress is a compact and lightweight coffee maker that brews a smooth and rich cup of joe in no time. Say goodbye to acidity and hello to coffee bliss, even when you're camping.
Related: 10+ Camping Gear Gift Ideas for Outdoor Enthusiasts
Personal Hygiene Products Camping List
When camping, hygiene is as important as food. Don't be a stinky camper. 
Here's the hygiene items you need to include in your camping packing list:
Sunscreen

: Protects against UV rays. Don't get roasted like a marshmallow.

Toothbrush and toothpaste: Keep your pearly whites shining. 

Quick-dry towels: Lightweight and dry in a flash. Perfect for outdoor adventures.

Insect repellent: Say "buzz off" to those annoying bugs. No bug bites, please.

Lip balm: Keep your lips smooth and kissable, no matter what the weather is like.
And don't forget the extras, too. We recommend you bring biodegradable soap for bathing and dishes, hand sanitizer for when water is scarce, toilet paper that dissolves like magic, feminine hygiene products if needed, and a compact mirror that doubles as a signaling device in emergencies. 
These items will help you stay clean and healthy, no matter where your adventures take you!
Basic Repair Gear And Other Necessities
Having basic repair gear on hand, such as a multi-tool, duct tape, or a sewing kit, can be a lifesaver in the outdoors when dealing with equipment malfunctions or breakages. Additionally, other necessities like a first-aid kit, map, compass, and emergency blanket should always be part of your packing list to ensure safety and preparedness during your adventure.
Essential Repair Kit Items Every Camper Must Pack
Duct Tape: The "universal fix-it" solution for quick tent or equipment repairs.

A First Aid Kit: Accidents happen and a basic first-aid kit should have bandages, tweezers, and basic medical supplies.

Multitool: Compact and versatile, perfect for various campsite tasks like opening cans or cutting ropes.

Menstrual Products: Ladies, be prepared for unexpected surprises during your trip.

A Hammer: Handy for setting up your tent, especially on stubborn ground.

Trash bags: Don't forget to keep mother nature clean!
Secure Your Essentials with Handcrafted Gear from PNWBUSHCRAFT
Discover the perfect storage solutions for your camping trips with PNWBUSHCRAFT's high-quality, waterproof items such as the Drawstring Cinch Pack or the Cedar Bucket Bag. These handcrafted items not only offer practicality, but also bring a touch of rustic charm to your outdoor adventures. 
The Drawstring Cinch Pack is lightweight and versatile, designed to withstand various weather conditions, making it an ideal companion whether you're hiking, camping, or just out for a daily errand. On the other hand, the Cedar Bucket Bag, with its robust build and unique design, provides ample space for all your necessities. These items showcase PNWBUSHCRAFT's commitment to durability, functionality, and style. 
Recreational Items for Unforgettable Camping Fun
Camping isn't just about surviving, it's about having a blast and making memories with fun activities. That's why you need some awesome recreational items for your camping trip. From games to musical instruments, these additions can turn a regular campfire night into something truly epic.
Awesome Recreational Items to Pack
Indoor/Outdoor Bocce Ball Set

: This lightweight set is perfect for campsites and indoor campouts. It's easy to pack and provides hours of entertainment for up to 8 players at a time.

Musical Instruments: If you play an instrument like guitar or harmonica, bring them along. Music is a great way to bring people together in nature.

Cards & Board Games: Great options for bad weather or downtime at your site.
Adding these recreational items to your gear will make your trips more enjoyable and create unforgettable experiences with your family and friends.
Additional Recommendations For A Successful Camping Trip
If you want to drink clean water straight from the river without worrying, grab a GRAYL Water Purifier Bottle. It's like magic, but for hydration. 
For added comfort, don't forget to bring portable camping chairs and tables as well as quick-drying towels. They're like the sidekicks that make your outdoor experience super convenient. And when you're ready to chill, hammocks are the ultimate relaxation station.
Don't overlook the importance of good footwear. Consider investing in a pair of quality hiking shoes, like this pair from Salomon. These shoes are designed to provide support and traction on challenging terrains, ensuring both comfort and safety during your outdoor adventures.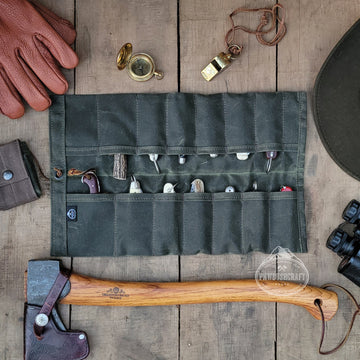 Finally, PWBUSHCRAFT's Maple Waxed Canvas Pocketknife Roll Up V 2.0 is the perfect accessory for any outdoor enthusiast. Made from rugged waxed canvas, this roll-up pouch is designed to hold your favorite pocket knives and other essential small items securely. 
With a variety of pockets in different sizes, you can easily organize your tools and have them readily accessible when needed with this easy storage solution. Plus, the stress points of each pocket have been reinforced to ensure that they can withstand the rigors of outdoor use. 
Overall, PNWBUSHCRAFT's Maple Waxed Canvas Pocketknife Roll Up V 2.0 is a vital accessory for anyone who loves the outdoors and needs a reliable way to carry their smaller gear items.
Related: Discover the Ultimate Tool Roll Bag for Outdoor Enthusiasts
FAQs About Camping Gear Essentials
What is the importance of camping essentials?
Camping essentials are imperative for a safe, comfortable, and convenient outdoor experience, serving as the backbone of any successful camping adventure.
What gear is essential for camping? 
The must-have gear includes tents (for shelter), sleeping bags (for cozy snoozing), lighting solutions (to keep the darkness at bay), functional clothing (to look stylish in the wilderness), food supplies & beverage preparation gear (to satisfy your taste buds), personal hygiene products (to stay fresh), and basic repair tools (to fix any camping mishaps). 
What is the trend in camping?
The latest camping trend is all about sustainability, lightweight equipment, and embracing technology - it's like camping in the future.
What can I take to make camping comfortable?
To amp up the comfort factor, consider packing an air mattress or sleeping pad (for a cushy sleep), a hammock (for ultimate relaxation), quick-drying towels (to stay dry and fresh), and a personal camp table (because eating on the ground is so last season).
Conclusion
From tents and sleeping bags to lighting, attire, food, hygiene essentials, repair tools, and entertainment items, having the right equipment can enhance your camping experience and ensure comfortable outdoor living. 
Whether you're planning a weekend getaway or an extended wilderness expedition, make sure to check off all the necessary items on this ultimate camping checklist before you head outside. 
And don't forget to explore PNWBUSHCRAFT's range of robust campsite essentials to elevate your outdoor adventures!
Related: